Mar 12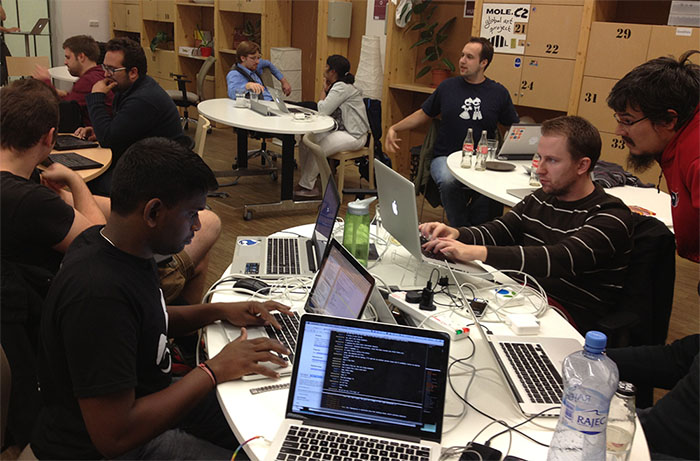 DrupalCon Prague sprints photo courtesy YesCT
DrupalCon sprints are critically important to pushing the Drupal project forward, and are a great opportunity to give back alongside others. You will help bring the code to life.
Schedule your travel to take advantage of the many sprint opportunities going on around DrupalCon:
The Friday Sprint is the main sprint focus of DrupalCon, with support from the Coder Lounge during the week. Friday is a not-to-be-missed event, especially for new contributors looking for support.
We also recognize some developers in our community want to take advantage of being able to work in person with others from around the world by staying and sprinting the weekends before and/or after the conference.
Make your travel arrangements to take advantage of the sprints. Note the Hilton is booked for the weekend following DrupalCon - the X-games are taking over Austin - but there are plenty of other hotels that will show up in a search on our hotel reservation portal. Or, you can hop in our forums to find a roommate at a hotel or find an Airbnb in the area.
Space for all sprints is secured thanks to the Drupal Association and our sprint sponsor Bluehost.