Click here to watch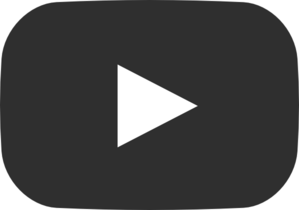 Meeting Marketing Challenges with Automation and Drupal



Often marketing's biggest challenges are long sales cycles, complex decision-making processes, and multiple stakeholders. There is increasing pressure on marketing professionals to find the most qualified prospects and build relationships with them before the lead is passed to sales.
Marketing automation allows organizations to consolidate, streamline, and better manage campaigns that were once cumbersome to track and administer. Once implemented, a chief marketing officer (CMO) is now capable of viewing a centralized dashboard to measure the ROI of various strategies via a marketing automation product.
In this presentation, Marketing Automation and Drupal, we will discuss important suggestions that your organization should consider before purchasing marketing automation. Additionally, provide ways that you could be using Marketing Automation to get the most from your platform.
We'll Look at:
An intro to Marketing Automation
Five things your company should consider before purchasing
Ways your company should use marketing automation once implemented
A practical guide to lead scoring and grading
This session will also consider technical hurdles, such as:
Integrating Marketing Automation with your Drupal Website
How to your integrated your lead forms with Drupal forms
Adding visitor tracking and event tracking to your website
Automating Dynamic Content with Drupal Modules
Using our new Drupal module(s) to manage dynamic content.
Manage collections of content that will be dynamically injected to the page based on user segmentation.
About Adam Waid
Adam is the Director of Marketing at Mediacurrent — overseeing all marketing activities for Mediacurrent. He also works with Mediacurrent's customers helping them improve their demand generation, lead nurturing, marketing automation, and advanced marketing strategies.
Adam is the chairperson for the Marketing Automation Special Interest group within the Atlanta Interactive Marketing Association (AiMA) and organizes a quarterly Pardot user group.
About Jay Callicott:
Jay has been a lead architect for Mediacurrent for the last 5 years and an enthusiastic Drupal developer for 8+ years.
Jay co-maintains several marketing automation modules for Drupal including: Pardot, Eloqua, Silverpop, Hubspot, and Infusionsoft. In his spare time Jay also maintains the popular OpenChurch distribution for Drupal.