Mar 20


With the approaching release of Drupal 8, PHP developers may be asking themselves: should I consider going to DrupalCon Austin in June? The answer, of course, is an emphatic "Yes!" Here's why.
First, the Drupal and PHP communities have perhaps have never collaborated more closely. With Drupal 8, the desire to invent everything from scratch has been largely replaced by a desire to use technology invented elsewhere when it makes sense. That includes many core components from the Symfony framework and others as well as a massive shift to modern OOP techniques. The 'PHP Renaissance' of recent years has helped to transform Drupal into a modern stalwart.
What does all this mean? It means PHP developers have never had a better opportunity to learn a highly valued and marketable skill. Drupal talent has been in high demand for years and that trend is expected to continue and perhaps even accelerate with the release of Drupal 8. Developers with existing PHP best practices knowledge experience are well-positioned to learn the platform quickly and hit the ground running.
And DrupalCon Austin is a wonderful place to get started.
DrupalCon is THE Place to Learn Drupal 8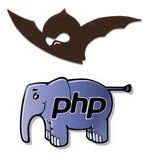 The world's foremost experts on Drupal and Drupal 8 will be in attendance at DrupalCon Austin, giving interested developers plenty of opportunities to learn and make new friends. Dozens of sessions and training courses will focus on Drupal 8 for beginner, intermediate and advanced skillsets. But the Drupal community is more than just developers: web professionals of all stripes show up. From project managers to designers, back-end experts and even UX gurus, DrupalCon Austin is a great chance to learn from and collaborate with people who are working on websites at virtually every point in a website's lifecycle.
Also? DrupalCon is just plain fun (ask anyone who has ever attended).
If you haven't looked at Drupal in awhile, it's time to take a fresh look. Come and join the Drupal community at DrupalCon Austin and see what it's all about!
Get your tickets