May 16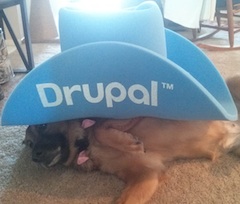 DrupalCon Austin is only two and a half weeks away— but it's not too late to get your tickets and make arrangements, if you haven't already.
DrupalCon is going to be a great opportunity to learn about Drupal, network within the community, and have fun in a fantastic city. Tickets and hotel rooms are still available, too, so what are you waiting for?
The Austin-Bergstrom International Airport services all major airlines, though the most common air carriers in and out of the gates are American Airlines, Delta Airlines, Southwest Airlines, and United. A full list of airlines that come through the Austin airport can be found here.
In addition, there are plenty of hotels within close walking distance of the convention center. Though the Hilton Austin room block is gone, there are plenty of other venues to choose from including Radisson Hotel and Suites, Hilton Garden Inn, Residence Inn Austin Downtown, Hampton Inn & Suites, and Omni Hotel.
Once you've registered to attend, make sure you select your schedule, too. There are a number of great tracks planned for Austin on everything from frontend to Symfony to devops. Plus, there are a number of sprints, labs, and BOFs too, so you're guaranteed to learn lots.
Also, Austin is a fantastic city with tons to do and places to check out.
See you in Austin!