Apr 15
For a few months now, we have been telling you about all the great content and fun things to do at DrupalCon Austin. Now you can see for yourself! The schedule is live and you can see it here.
You can use the master schedule to build your own personal schedule by clicking the plus or minus on the calendar icons next to the events you wish to attend. You can also access your personal schedule from the master schedule and your profile. See the screenshot below: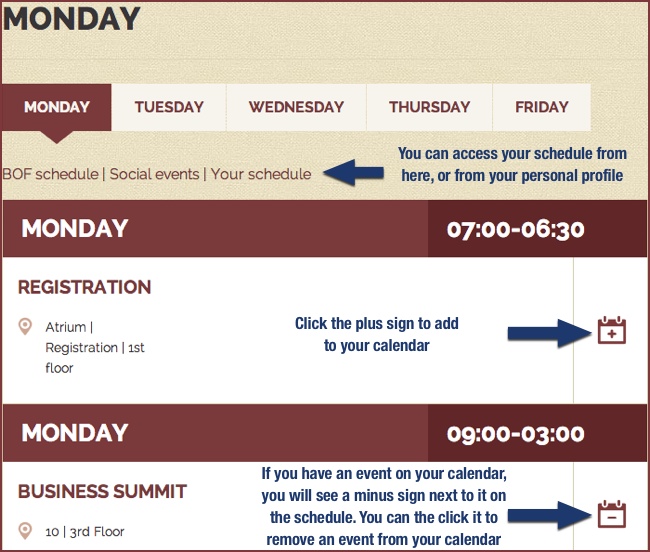 In the coming weeks we will be spotlighting some of the events and content listed in the schedule, including the Business Summit (formerly CXO), Community Summit and some of our favorite sessions.
For now, we will let you take it all in. It's going to be an amazing event!